Mi Chantli being a community space and a business at the same time is a difficult task. We greatly appreciate any support we can get. Make a donation or even stop by to say hello!
Colorado Gives Day 2023
From Wednesday, November 1st to Tuesday, December 5th, you can make a tax deductible donation to the studio for Colorado Gives Day 2023!
All donations can be made through the link below! When donating, make sure to say "Mi Chantli" in the "special instructions or comments!"
Why Support Mi Chantli?
A donation of any size can make a significant difference to support:
Hip Hop culture's presence and growth in Boulder
A BIPOC-owned and run organization
A family of 1,000+ students
Scholarships for students who do not have the means to pay
Providing materials for students who do not have the means to pay
A safe, healthy, and supportive place for belonging, which is especially urgent for Boulder's teen community right now
All help is greatly appreciated and we thank you for your continued support!
Much love,
Mi Chantli
---
BCAA Fiscal Sponsorship Contribution
The Boulder County Arts Alliance (BCAA) is a wonderful non-profit in Boulder, Colorado and Mi Chantli's fiscal sponsor. At any time throughout the year, you can also make a tax-deductible donation to the studio! Follow the link below to make a contribution.
---
PlayPass Boulder Program
Mi Chantli is a proud Ambassador of PlayPass Boulder! If you can donate to help a kiddo out to get down, anything helps!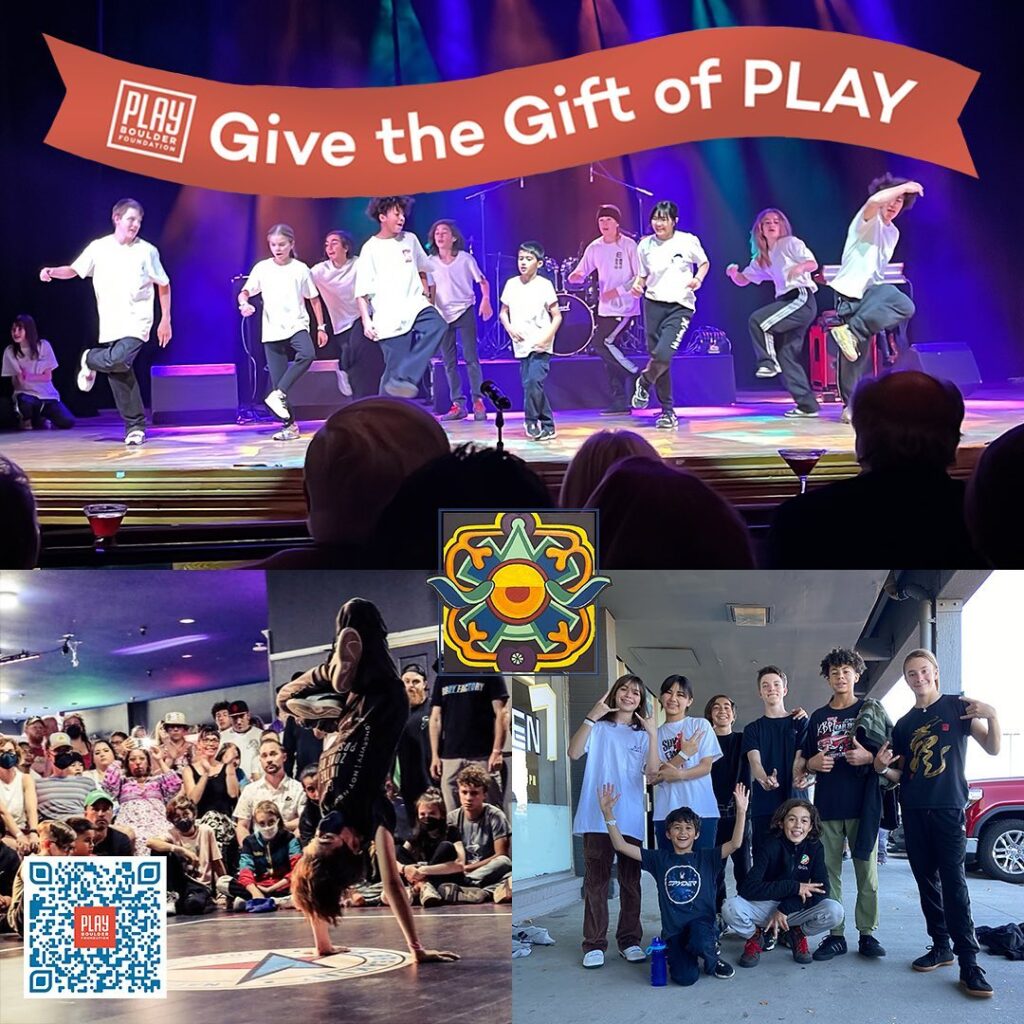 Help PLAY Boulder to move children off our PLAYpass waitlist! The program has received more applications than ever before, and the number of applicants exceeds PLAY Boulder's current funding. Today, you can give the gift of dance and art programs to an under-resourced child by sponsoring a PLAYpass. Visit the link below to give the gift a PLAY today!