Looking for special Mi Chantli sanctioned events? We have workshops, dance battles, and weekly poetry sessions.
Monthly Battle Series
We hold a monthly breaking dance competition! This is great for anyone looking for more experience or competing for fun. The event consists of a 60 minute training session followed by a 90 minute 1v1 practice breaking battle. Typically the event 2nd Sunday of every month from 5:00pm-7:00pm but it is subject to change depending on the schedule. Make sure to check our Instagram or our Break Connect events page for more information!
Monthly Painting Party
Every fourth Fridays, we hold a monthly community painting party! Stop by from 9:00pm to midnight. Suggested donation is $10 to replenish supplies and support the space.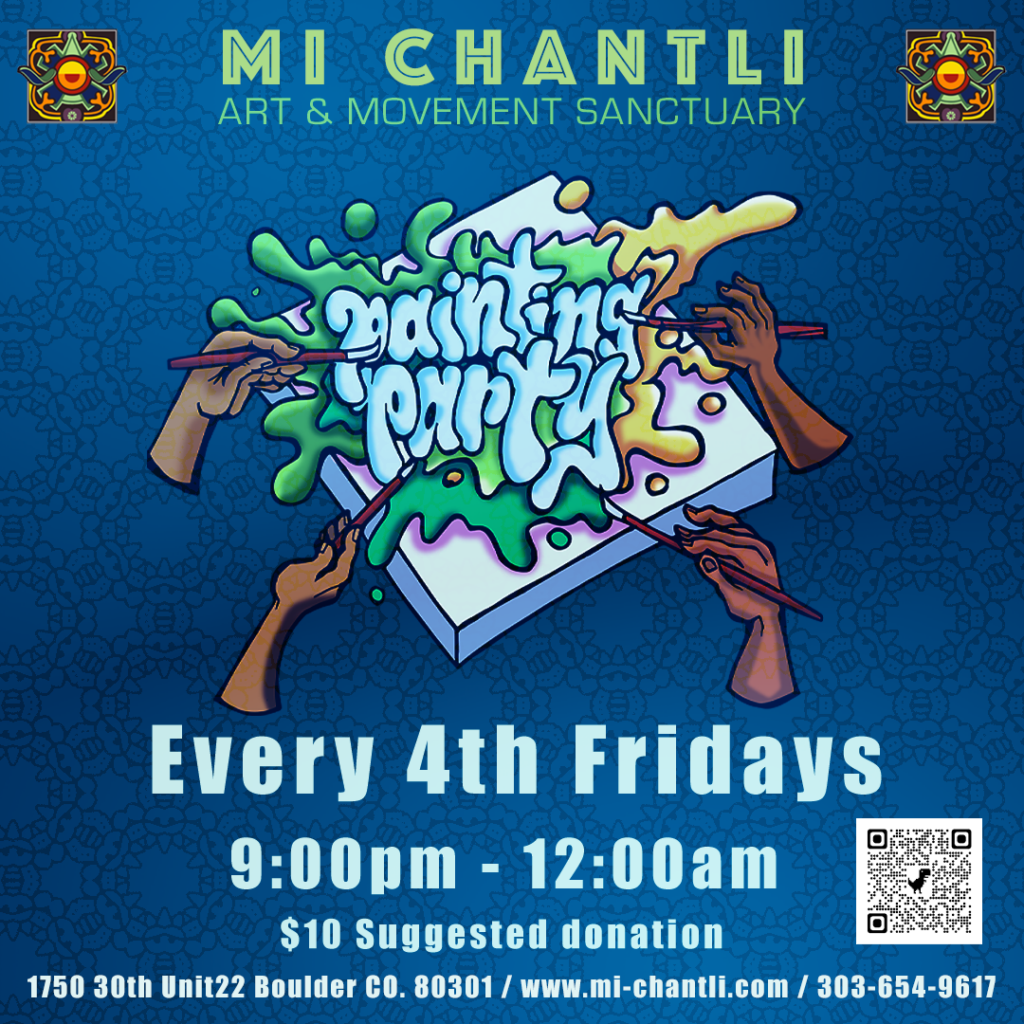 Writer's Block
Every Wednesday at 9:00pm, we hold weekly free poetry writing workshops. Each week we have a different poet from the community come through and give us prompts an other writing actives for the first half of the night. Then we spend the second half of the night sharing our poems with each other in a supportive and loving environment. We hope to see you at Mi Chantli from 9:00pm-10:30pm on Wednesdays!