We appreciate our teachers here at Mi Chantli, they are some of the nicest, coolest and most talented people that you can find. We hope that you get to learn a lot from them and don't forget to show support by telling your friends about them.
---
Lauren Beale
Lauren Beale is a performing artist, choreographer, improviser, contemplative teacher and yoga instructor. She holds an MFA in Dance from The University of Colorado Boulder with an emphasis in collaborative, interdisciplinary performance. Lauren has performed nationally and internationally with Colorado based companies Michelle Ellsworth Performance, Gesel Mason Performance Projects, Helander Dance Theater, 3rd Law Dance/Theatre, David Capps/Dances, Interweave Dance Theater, Kim Olson/Sweet Edge, New York City companies Curt Haworth and Dancers, Ellis Wood Dance and Peter Sciscioli, and Seattle based Wade Madsen. Lauren has co-created and collaborated on interdisciplinary performances with Brooke McNamara, Ondine Geary, Kate Speer, Mark McCoin, Jessica Hendricks, and Amanda Leise. Her creative work has been presented in Colorado, New York City, Costa Rica, Mexico and Hungary. She has been on faculty at the Boulder Jazz Dance Workshop, the University of Colorado-Boulder and facilitates dance and movement classes nationally and internationally. Lauren co-founded Eunice Embodiment, with Brooke McNamara, an umbrella organization engaging performance, movement education, and mentorship to unlock creative capacity and source our fundamental human aliveness. Their CULTIVATE~ Creative Practice series are regularly offered to a growing community of badass artists and creative thinkers.
---
Bobby Chan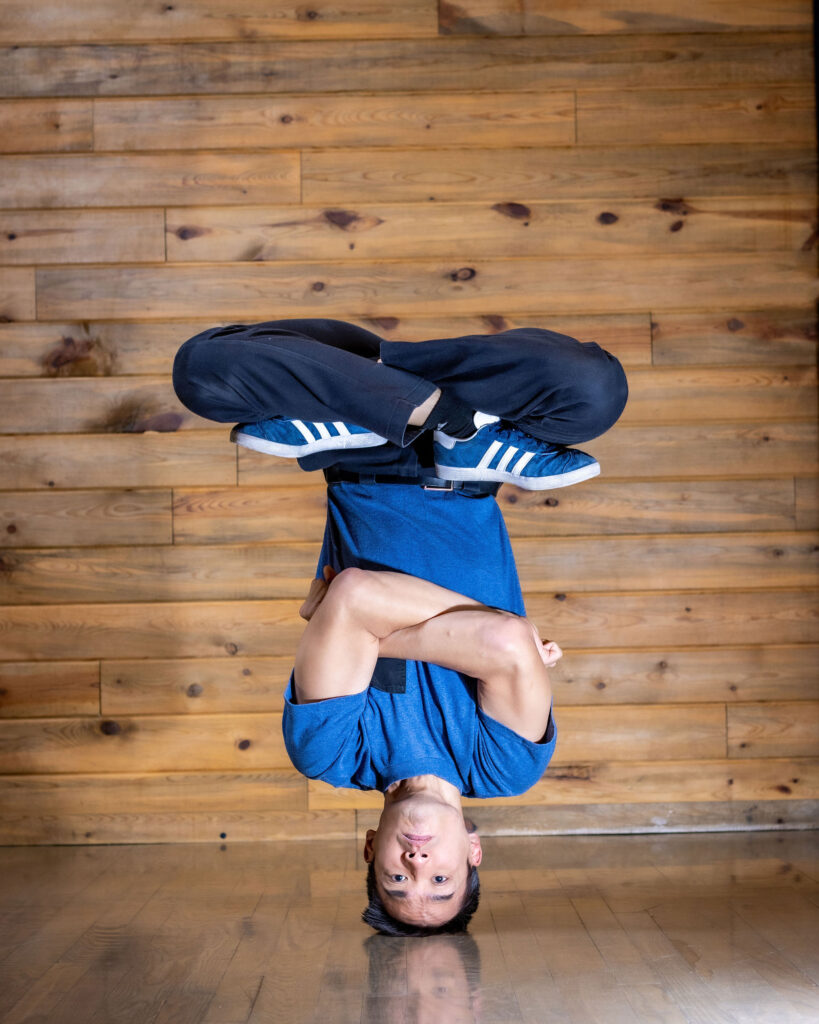 With over 15 years of experience in breaking, Bobby loves keeping it funky fresh on the floor using creative movements to any beat. He started dancing with the CU Boulder Breakin' Club in 2005. Representing Worm Tank Crew and Blowup Kingz, he strives to become a better dancer through consistent training and keeping an open mind. He loves flowing in the cyphers and getting down in battles. He shares his passion and experience with others as a mentor, instructor, director, performer, and competitor.
---
Larry Southall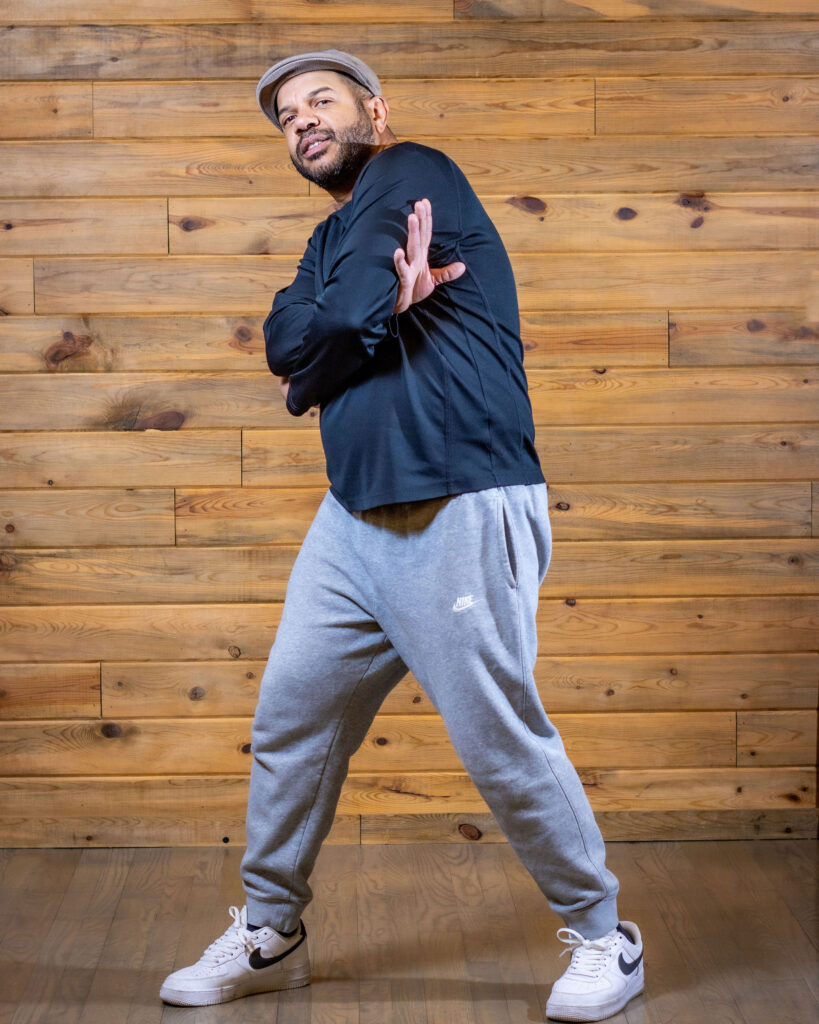 Larry Southall was born in the Bronx, NY where he began dancing hip-hop forms in the early eighties. He received an MFA from the University of Colorado Boulder. He has worked with many companies including Boulder Ballet, Harambee African Dance Ensemble, Blue Moon, Motion Underground, Longmont Symphony and Dance Theatre, and Steamboat Springs Dance Theatre. Larry has worked as a master teacher at Dance Place in Washington, D.C., at Slippery Rock University and for the American College Dance Festival. He has choreographed for the Native Tongue Dance Theatre, Skeleton Dance Project, the Black College Dance Exchange and the "Legacies" concert of the American College Dance Festival in Boulder. Larry teaches traditional hip-hop and is an established and well respected teacher. He currently teaches hip-hop at several locations including University of Colorado Boulder and Mi Chantli.
---
Gina Medina
Gina was born and raised in Boulder, Colorado. She's been dancing since the age of five, training in many different styles and studios through out her life. Growing up, she had many different opportunities in training and especially with teaching. She has been teaching for almost five years and has fallen in love with it more and more through the years. Teaching camps, classes and workshops, Gina has gained most of her connection with her students through experience. She's built a lot of her confidence as a dancer through her crew, Academy of Raw. As a member of AOR, she has become one of the main choreographers of the crew and has traveled and met many other dancers that have helped blossom her into who she is now.
Gina's style of dance comes from several different instructors and a variety of styles such as Hip Hop, African, Latin, Waacking/Vogue and House. She has been drawn to Waacking and Latin dance for most of her life, adapting the styles to different songs and movements. Gina is a super bubbly person and loves to take people out of their boxes to form a strong character. Her classes are meant for building confidence and passion out of a place of comfort. Gina believes a person is free in their own skin and that nothing can stop them from their achievements except for themselves. She also believes in being fierce and loving yourself in the sexiest form as well as the ugliest.
Will Walker
---
Juliet Ayre
Juliet Seskind launched Ayre in 2012, and has been teaching dance movement classes for over twenty years.  Juliet has a formal background in dance, having been a member of the Boulder ballet community for many years. Her original choreography draws from world, hip hop, disco, jazz, ballet, contemporary and martial arts.
---
Cara Leone
Cara is a mover, mom, physical therapist and so much more with enthusiasm and love for all things movement, nerding out about the human body and having fun!
Originally from the Boston, MA area, Cara has lived in Boulder since 2016, with her husband and 2 children.
She was a competitive gymnast in her earlier years and now dabbles in many different types of movement (mountain biking, climbing, dance, running, strength training, capoeira, etc). She worked in a rehabilitation setting for ~10 years with people with spinal cord injuries, brain injuries, stroke and many other neurological and orthopedic injuries. Since moving to CO she has taken a deep dive into respiratory (breathing) & gait (walking) mechanics and the autonomic nervous system and their role in complex movement and resilience. She is also certified as a postpartum corrective exercise specialist and loves working with all bodies on optimizing how they move and feel in their bodies.
Cara is also an ambassador for Physiology First University, bringing body based education to kids through playful movement to support youth mental health and help them develop skills for resiliency.
She is passionate about people and helping facilitate safety and joy within our own bodies through body awareness, breath, intentional movement and play.
Cara welcomes any and all people to her classes, and truly believes there is no being "good" or "bad" at something, but rather being where you are in YOUR process. Her hope is that people will feel welcome and have fun, while learning about themselves and growing as individuals and a community.
---
Brandon Welch
Brandon Welch is a mover, teaching artist and creator. He holds a BFA from SUNY Purchase Conservatory of Dance with a semester on exchange at the Western Australian Academy of the Performing Arts. His performance career includes being a company member of Momix Dance Illusionists, Doug Varone and Dancers and Gibney Dance Company. During his time with Doug Varone, Brandon participated in Dance Motion USA's cultural diplomacy program to South America and performed in Les Troyens at the Metropolitan Opera. Additionally, Brandon has performed works by Twyla Tharp, Zvi Gotheiner, Stephen Petronio, Hilary Easton, Reggie Wilson, Joanna Kotze and Ohad Naharin. As an educator, Brandon has taught contemporary dance in Armenia, Argentina, Peru, Singapore, Sweden, Tanzania, Turkey and across the United States.
---
Taino Postigo-Hassin
---
Kylie Lemonade
As an adult Kylie immersed herself in the club industry and is now a standing member of Hard Candy Dancers. She grew up competing for over a decade in companies across Southern California and Northern Arizona. This allowed her to train in an array of styles that she still uses to this day. Kylie is now inspired by and has worked with many sex workers across Denver making her textures and concepts unique. She has performed venues such as Summit Music Hall, Temple Denver, and Clayton Members Hotel.
---
Peter Morrissey
---
Mario Jose Olvera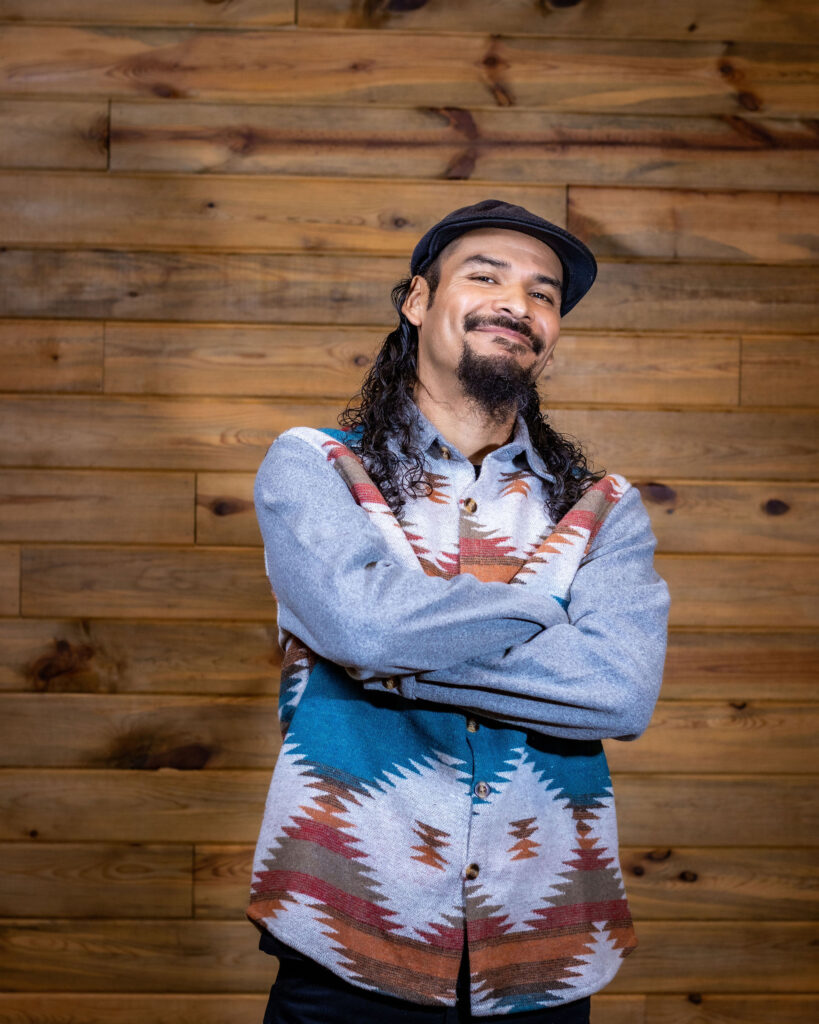 Mario Jose Olvera's love and appreciation of art began at the age of 13 when he discovered the craft of lettering. His skill and admiration continued to grow through his involvement with an art warehouse cooperative, experimenting with a plethora of art forms such as painting, music and dance, while exploring the pen, brush, clay and spray can painting.
Mario's artistic lens has become an inseparable part of both his professional and personal life, beautifully woven into his endeavors as an educator, youth mentor, Aztec dancer, and father. Using art as a vessel to foster self acceptance and respect among marginalized populations, Mario has become an influential teacher in the Longmont and Boulder community. He is currently working on the greatest creation of his life, his kids.
---
MacKenzie Schuller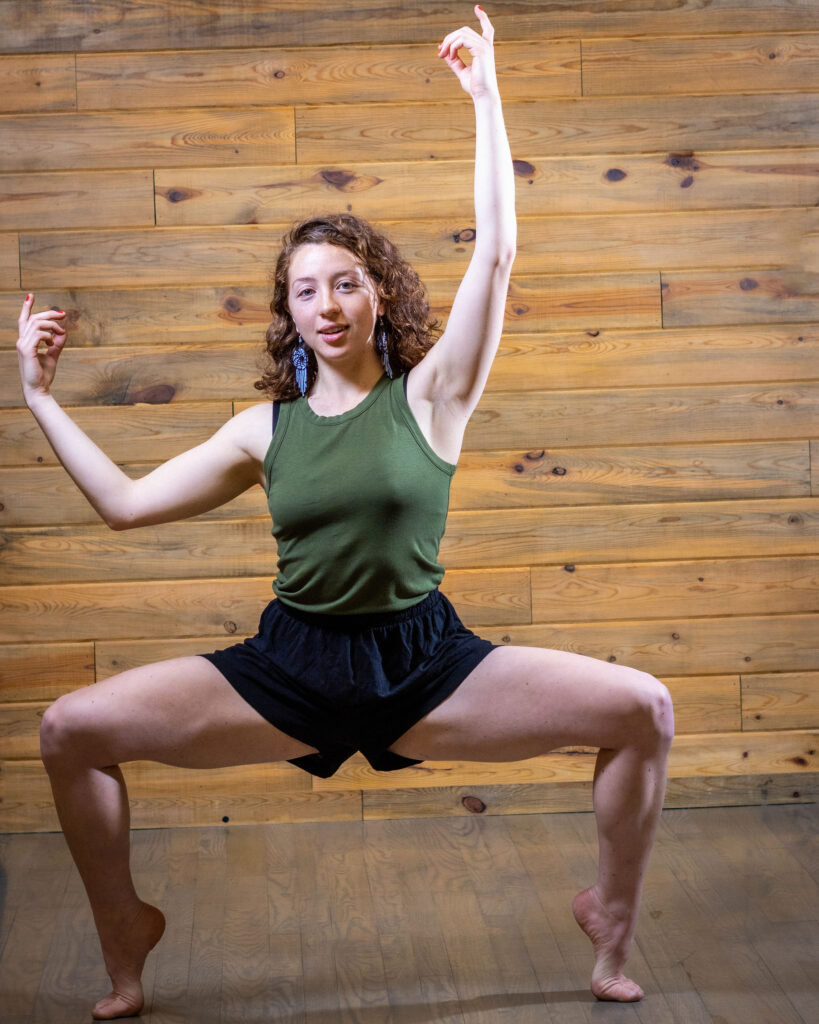 MacKenzie is a modern dancer based in Boulder, CO. Her dancing is infused with a sense of play, curiosity and wonder. MacKenzie's embodied practice is shaped primarily by the study of release technique and contact improvisation. While her interests are constantly expanding, she is always playing with the foundational dynamics of effort and ease, finding fluidity in and out of the floor, and moving to the point of exhilaration.
She has studied with phenomenal teachers and artists in the SF Bay Area, Portland, OR, Paris, London and NYC. MacKenzie is grateful to have collaborated on and performed in works by Carla Mann and Heidi Duckler, Minh Tran, Iris Erez, Steven Koplowitz, Medhi Farajpour, 11danceco, and Ela Fala Dance Collective.
---
Nicky Schindler
---
Leah Woods
Leah Woods began studying Middle Eastern dance, as well as West African Guinean, and Flamenco, and Middle Eastern dance as a teen. She continued on to study Ballet and Modern dance in College. She spent 11 years in the Bay Area studying Contemporary and Ballet intensively alongside the many global forms that thrive in that region. She enjoyed an extensive performance career dancing for Loose Change; an Urban Contemporary Dance Company, NAVA Collective and Ballet Afsaneh; Contemporary Central Asian Fusion Companies, Butoh projects with Bad Unkl Sistah, and as a solo Fusion artist. She is a Transnational Fusion dancer nationally, a hybrid form combining Hip Hop, Middle Eastern movement, Contemporary, and Africanist aesthetics. She is a student of Tom Weksler who combines Contemporary dance, Acrobatics, Martial Arts, and Contact Improvisation, as well as a member of Ido Portal's movement culture movement. She thanks her teachers Liav Memada, Augusta Moore, Sadie Marquardt, Lauren Beale, Marlo Fisken, and Rachel Brice for their tremendous influence on her. She is a certified Gyrokinesis and a Gyrotonics Teacher, a certified Datura Style Transnational Fusion Dance Teacher, and a RYT at the 300 hour level. She received her M.F.A. in Dance and Performance from the University of Colorado, Boulder. She was the first Transnational Fusion MFA candidate at CU Boulder where she received her secondary emphasis in Somatics and a tertiary emphasis in Performance and Culture.
---
Vivian Kim
Vivian Kim is a Colorado based dance educator, choreographer and performer. Since graduating with her MFA in Dance from the University of Colorado Boulder in May 2018, she has stepped into many positions within the Colorado dance scene, such as: instructing at Denver School of the Arts, Red Rocks Community College, becoming one of three dance curators of the Counterpath Unseen Festival, and doing freelance choreography and masterclasses around the Metropolitan area.
Vivian is a Contemporary-Modern dancer who's had an extensive career in that field, choreographing, teaching masterclasses, and performing in Minnesota, Ohio, Colorado, Washington, Nebraska, New York and more. In 2017 she began her House and Hip-Hop training with Rennie Harris and his Denver-based company GrassRoots Projects and since then has started training with Dassy Lee (Femme Fatal) and Professor Lock (Hoodlockers). Vivian joined the Mi Chantli team in 2020 as an instructor.